Do you have a TPO Roof system that is leaking?
A TPO roof system is one of the fastest growing commercial roofing systems on the market. If you have a flat roof then you more than likely have TPO on your roof. In this blog, we will go over how much does a TPO roof repair cost in Houston.
NOTE: In 2021, we have seen an unprecedented labor shortage as a side effect of the COVID-19 pandemic. The demand for materials has skyrocketed. As a result, materials prices may be higher (we have been getting a 5-7% almost monthly) than reported in this article and lead times may be longer than usual. 
Common TPO Roof Repair Issues
How much does a typical TPO roof repair cost?
When it comes to the roof over your business, don't take any chances.
In Houston, the average cost to repair a TPO roof is $1,000. A minor repair may cost as little as little as $600, while a major repair can cost you several thousand dollars. These numbers are general estimates, but the cost of your roof repair will depend on the details of your project. If you are unsure, call your local roofing company! At HHH Roofing, we are always giving free roof estimates to make sure you can continue running your business!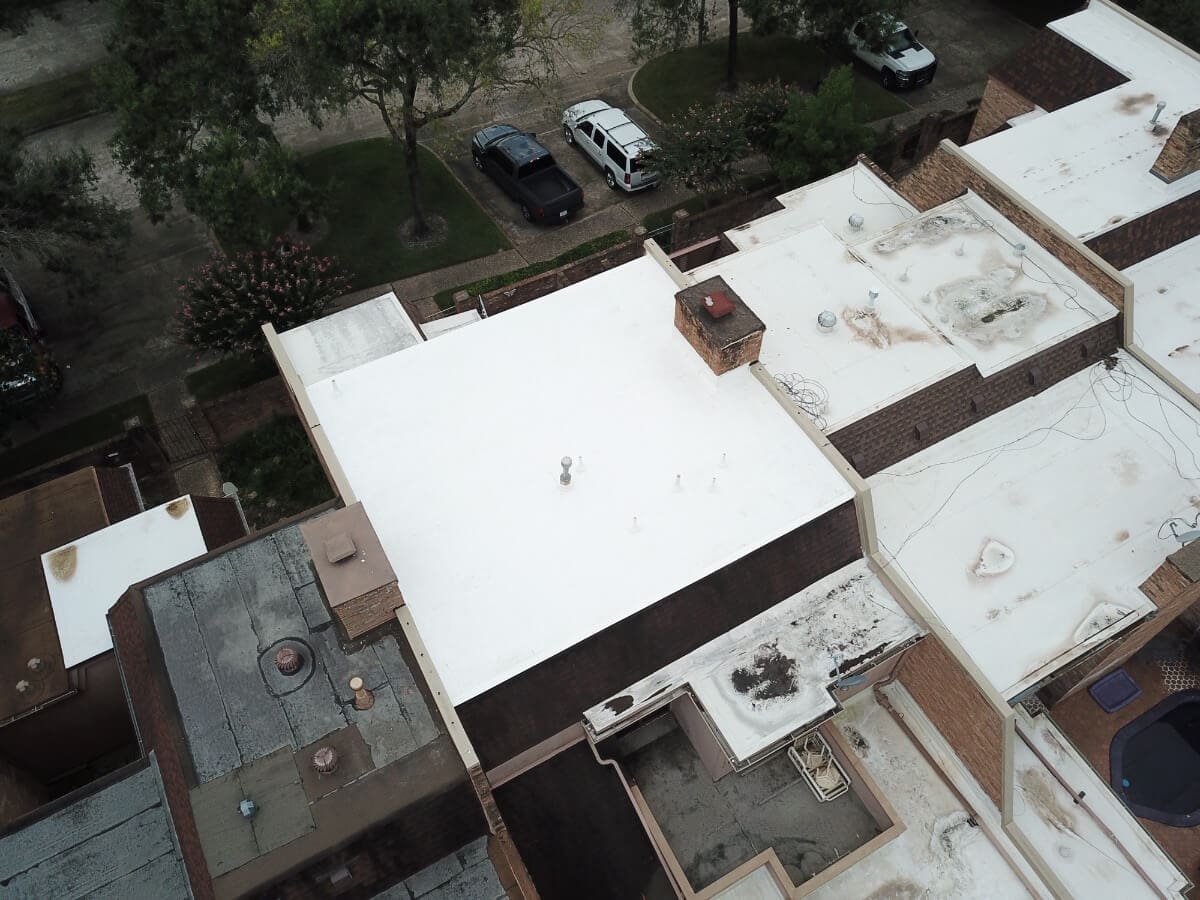 A Flat Roof Repair in Houston can be broken down into 3 categories:
Minor Roof Repair $600-$1,000

Moderate Roof Repair $1,000-$3,000

Major Roof Repair $3,000+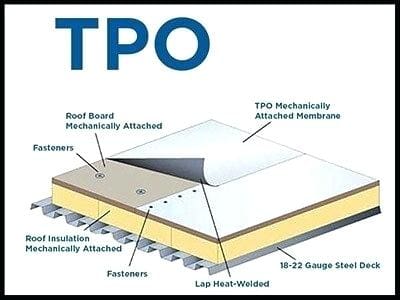 tpo roofing cost Breakdown
All TPO roofing projects are unique to the plenty of considerations that can increase or decrease the overall price. A TPO roof system is primarily used on flat roofs, it is vital to hire a professional TPO roofing contractor to install the roof system to ensure all goes well during heat welding and a successful roofing installation. 
How does a roofing company price a TPO roof repair? Here are the 3 different price points for TPO repairs:
Minor repairs are the most common. This will include punctures to the membrane itself, welding new patches to the TPO, or replacing flashing. It's usually the small details on a roof system. 
Even though they are minor repairs, we recommend hiring a certified TPO roofing contractor. We cannot tell you enough how many projects we had to fix simply because it was poorly installed.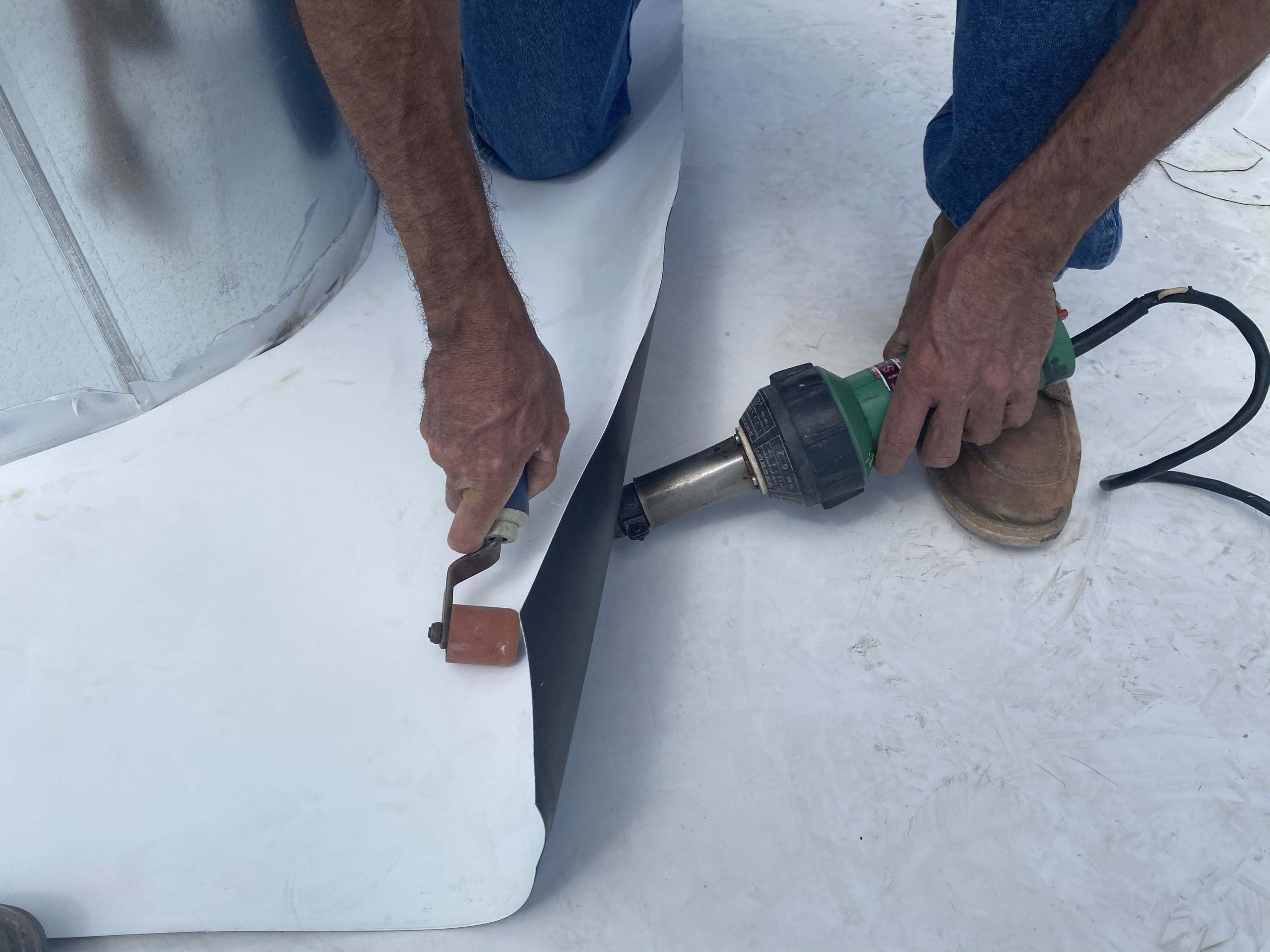 Price Point: $1,000-$3,000
A moderate repair will typically be fixing either an area that another contractor did incorrectly or fixing multiple punctures. It's a smaller job that will only take 1 day but it does require a little more work than just fixing welding 1 simple patch.
Take for example the picture below, it was a job where another contractor put cement around the area. The issue is that cement doesn't work well on a TPO roof system. The owner was having leaks so we had to remove the cement and weld new patches to the area.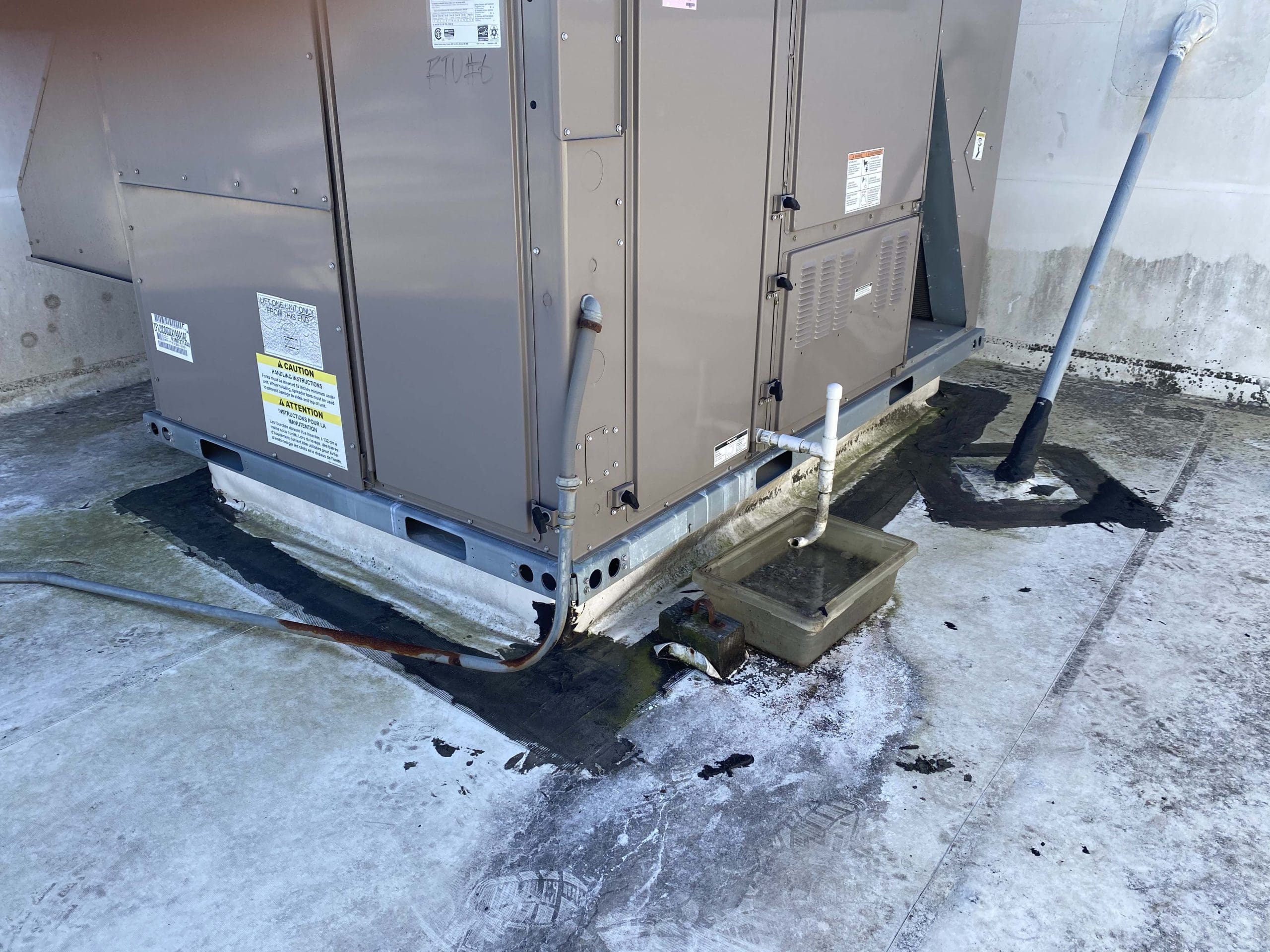 A major repair will be replacing an entire section usually also due to incorrect installation. 
When it is a major repair you might consider a full TPO replacement just to save you money in the long run. 
TPO Roofing Manufacturers
All TPO roofs were not created equal. At HHH Roofing, there are certain producers that stand above the rest. These are the TPO Manufacturers we trust:
which company do i choose to install/repair tpo?
Just like the material you go with is important, the company that installs your TPO Roof System is important too. If you are going to invest thousands of dollars into a new roof system the last thing you want is to cut corners on who installs it. Here are some good factors to consider when choosing your company.
How long have they been in business?
Are they Licensed & Insured?
Are they certified?
Do you have experience or references?
If you have any questions feel free to leave a comment or give us a call. We always get back to all the questions. If you are looking for TPO Roof Estimate in Houston click down below or give us a call at (832) 458 -1602!